What are the basics of digital marketing?
Imagine a toolbox full of different tools that brands can use to acquire, retain and convert customers. Tools that allow you to meet people where they are – and, as we've learned, online. Effective digital marketing is about finding the right mix of these tools and strategies to help you achieve your business goals. Understanding the basics of digital marketing can help you choose the right mix.
Digital marketing means the use of all Internet-based marketing measures. It's about sharing content with the goal of targeting and influencing potential customers, increasing website traffic, generating leads, and ultimately converting those leads into sales.
Digital marketing fundamentals refer to the guiding principles that can help you drive your strategy and lead to successful marketing campaigns.
1. Understand your audience
Digital marketing starts with understanding your target audience:
Who are you?
What are their interests, preferences and behaviors?
What problems do they have that your product or service can solve?
By answering these questions, you can create targeted campaigns that will resonate with your target audience.
Steve Geibelan extraordinary instructor of marketing programs at Southern New Hampshire University (SNHU) and executive director of Hype Creative Group and owner of Urbane Commando, said that knowing your target audience or customer inside out is the most fundamental principle.
"If you don't know who your customer is, you don't know what messages will resonate with them," he said. "If you don't understand your customers' media consumption habits, you don't know where to find them."
By understanding your target audience, you can focus time, effort, and money on the areas where you're most likely to see ROI. Define who you already reach – and who you want to reach. Try to refine your research on these groups to better understand how to reach and serve the right people.
With this new age of marketing, businesses have the power to reach global audiences and connect with customers in ways that were previously unattainable.
"The advent of digital marketing was a game changer for many," Geibel said. "Few new businesses can afford to buy large blocks of television time, but anyone can have a website."
He said that digital marketing is cheaper, more immediate and more customizable compared to traditional outbound marketing.
2. Create valuable content
Content is at the heart of digital marketing. Whether it's a blog post, video, or social media update, your content needs to add value to your audience. This can mean teaching, entertaining or inspiring them. Regardless of the format, your content should be engaging, informative, and shareable.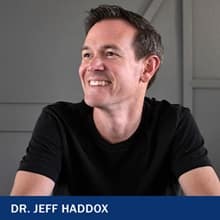 "A compelling story is key to entice your audience to engage with your content," he said dr Jeff Haddox, adjunct marketing instructor at SNHU and chief digital officer at RuffleButts. "Content includes images, videos, text and calls to action. This is how the consumer sees and consumes your brand and the product or service you are selling."
At a time when people are consuming more content than ever before, Haddox said, "This is fundamental and needs to break through all other content consumed by your audience."
When creating valuable content, keep the following in mind:
Length. Decide where the content will be stored and what its purpose is – this alone determines the length. An email is longer than a tweet, but not as long as a blog post. Regardless of the platform, you should keep quality over quantity in mind.
Mobile friendly. Think mobile first. More and more people are accessing the internet through a phone and are looking for an experience tailored to their device.
visuals. Including elements like infographics, videos, and images can help tell your story in a compelling way and create content that grabs your audience's attention.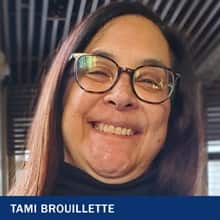 Tami Brouillettean adjunct marketing instructor at SNHU and owner of Happy mediasaid that a common mistake companies make when it comes to media creation — especially social media — is to be overly self-centered.
"Companies should do some advertising, but they should provide users with more valuable (related) content and listen to what they're saying," she said. "Otherwise they won't come back. Nobody likes the guy at the party who only talks about himself."
3. Analytics, Measurement and Data
To be effective in digital marketing, you need to track your results and measure your return on investment (ROI). By using tools like Google Analyticsyou can monitor website traffic, engagement and conversion rates and use this data to adjust your campaigns accordingly.
"At the end of the book, think of the dates; Data holds the content together," said Haddox.
That means you start with data to define your audiences for targeting and end with data for optimization.
"The ability to consume big data, interpret it, and turn those data points into insights and actions is (a) fundamental key to digital marketing," he said.
The special thing about digital marketing is the easy availability of these insights for companies. With traditional outbound marketing techniques like radio, print, or television, there is less engagement to measure, which means you get less information to help you figure out what's working and what's not.
According to Brouillette, data and analytics are essential parts of digital marketing.
"It's the best way to see if you're getting closer to your goal," she said. "When the goal is the goal and the strategy is the map, Key Performance Indicators (KPIs) are the road signs that guide you to your ultimate goal."
What are the 5 Ds of Marketing?
Another way to approach digital marketing is to think of the 5 Ds. The 5 Ds of digital marketing are:
1. Digital devices
This refers to the different devices that people use to access digital content, such as smartphones, tablets, laptops and desktop computers. Digital marketers need to optimize their content for each device to ensure a seamless user experience. Think back to the "mobile first" mentality.
2. Digital Platforms
These are the online platforms that people use to consume digital content, such as search engines, social networks, email and websites. Digital marketers need to understand the nuances of each platform and adjust their strategies accordingly. For example, YouTube has best practices for video titles, captions, and descriptions that can help (or hinder) your content from being found.
3. Digital Media
The forms of digital content that people consume — such as text, images, video, and audio — are all considered digital media. Digital marketers need to create compelling and engaging content that resonates with their target audience. This is also where the term "integrated marketing campaign" comes in, where marketers develop campaigns that span multiple channels, both digital and offline, to provide a cohesive experience for their audience.
4. Digital Data
This refers to the vast amounts of data that digital marketers can collect about their target audience, such as their demographics, interests, and behaviors. This data can be used to create more targeted and personalized marketing campaigns. With more traditional marketing techniques, the data is much more limited.
"The added nuance of digital marketing is the concept of a digital footprint and the ability to track and understand engagement at a much deeper level," Haddox said.
He said that the visibility and understanding of the customer journey is significantly more understandable in the digital marketing space than in the traditional marketing space.
5. Digital Technology
This is a term for the various technologies that digital marketers use to create and deliver their campaigns, such as B. Marketing automation software, data analysis tools and customer relationship management (CRM) systems.
Digital Marketing and Your Career
Thinking of Entry into the world of digital marketing in your career? Now is a great time. According to the US Bureau of Labor Statistics (BLS), overall employment of advertising, promotions and marketing managers is expected to increase grow by 10% from 2021 to 2031, faster than the average for all occupations.
The BLS notes that demand for advertising and promotions managers is expected to be highest in industries that rely on this workforce to create digital media campaigns and engage with clients through the use of websites, social media or live chat.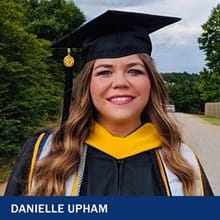 Consider increasing your performance marketing career Sharpen your skills and expand your personal toolbox with a digital marketing course.
"My SEO course got me started working with real campaigns in the workplace smoothly," said SNHU digital marketing program graduate Danielle Upham '19 '21G. "I graduated Google and Hootsuite Certified and was able to manage the SEO campaigns from day one because of the experience I gained in my courses."
Education can change your life. Find the SNHU Digital Marketing Course This can best help you achieve your goals.
Emily Distasio '19G is a copywriter at Southern New Hampshire University. connect with her LinkedIn.
Source link